The challenge was to design a crutch which performs better than traditional forearm and underarm crutches.
To fulfill this aim, the first phase of the project was to discover the limitations and problems users experience while using a traditional version of crutches. To understand these problems, crutch users have been interviewed, and an experiment was conducted by performing day-to-day tasks using both forearm and underarm crutches. Data from the interviews and the experiment show that the main problem is related to limitations in the use of hands.
The second phase narrowed down the project to a new challenge which was to develop a solution that would enable crutch users to have their hands free of the crutch while they easily maintain their balance. The Sit & Stand walking assistance product had to be simple, suitable for both genders, and adjustable to different sizes. It also needed to be lightweight, ergonomic and affordable.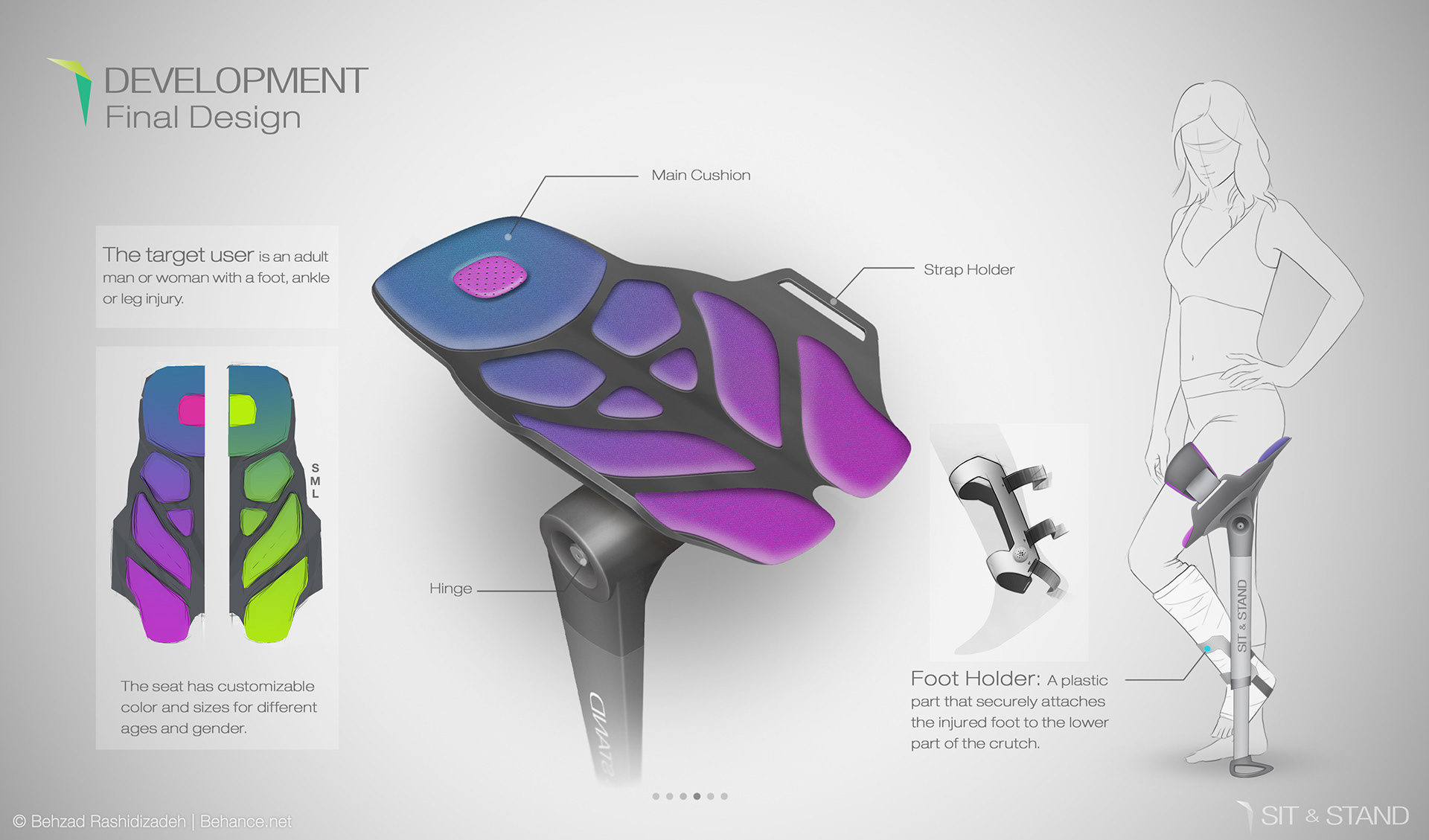 Sit & Stand is an innovative solution that enables people with leg injuries to do most of their daily activities, such as opening doors, using stairs and carrying light-weight objects independently and with ease. Sit & Stand is a walking assistance system, as well as a personal seat that allows the user to rest and relax. These unique features make Sit & Stand a great, functional design and also a cost effective product as it can be produced using most of the same inexpensive raw materials used in traditional crutches.